Despite its antiquated status, fax remains an important communication modality for global enterprises. Whether its transmitting medical records, OTC trade confirmations, or just-in-time orders, the world still relies on fax as the backbone for its most critical and sensitive document exchange. With the health of your business - and even your customers - on the line, continuing to invest in fax innovation must remain a #1 priority.
Join us for an on-demand discussion with market and product experts from Retarus regarding:
The latest innovations to Retarus' market- leading Cloud Faxing platform;
Best practices to continuously improve critical business communication processes;
And the lesser known tips and tricks for maximum efficiency.

"One of the best characteristics Retarus has about their innovation is its cloud platform itself; specifically designed from the ground up and purposely built for enterprise faxing." – Mark Malone

Speakers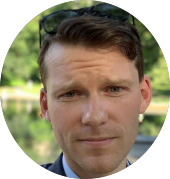 Tim Armstrong, Chief of Staff for US Operations, Retarus



Tim is a veteran marketing and operations professional with nearly 10 years of compliance and cloud service experience. His work has mostly focused on helping to translate technology into business value that customers can realize. Having worked for organizations that specialize in providing software to regulated industries, he has extensive knowledge in the Financial Services, Government and Healthcare sectors.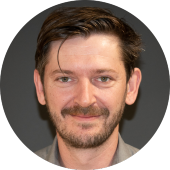 Christian Graninger, Senior Sales Engineer, Retarus


Christian has been with Retarus for eight years and is working as Senior Sales Engineer specializing in communication solutions. With a strong track record in problem solving, Christian is known for taking client challenges and developing unique workflows and solutions for customers. An excellent communicator and collaborator, he successfully establishes strong client relationships and is a critical asset in creating high performing teams. In his spare time Christian loves to travel the world with his wife, learn and speak multiple languages and has a passion for cooking and food from around the globe.